After reading our first three articles in this series (see Parts 1, 2 & 3), you may feel ready to give up on color matching your wood. Not so fast! There's plenty you can do to achieve your desired result of a near-perfect color-matched deck.
Find a Reputable Lumber Dealer
If you locate a dealer with knowledge and experience, they'll be able to help you get wood with as close to a uniform color as you can find. They'll do so by seeking out lumber without significant regional differences.
Lumber Grade Shouldn't Make a Difference
Just because you purchase all grade-A lumber, you can still find variations in color. That's because color variation doesn't have anything to do with lumber grades. Be leery of any dealer who tries to claim that top grade equals consistent color. In reality, when it comes to tropical hardwood, anything less than top-grade lumber doesn't usually even get imported into the United States. So you probably won't even be able to buy anything less than grade A lumber. An unscrupulous dealer could try to claim otherwise and mark up the price. Don't be fooled by these tactics, and don't deal with dishonest people who make these sorts of claims.
Be Willing to Pay More for Color-Matched Lumber
Let your dealer know how important color-matched lumber is to you. Chances are, if they're even willing to fulfill your order for color-matched lumber, they'll charge you a significantly higher price. Color uniformity is only achievable with additional materials and some extra work.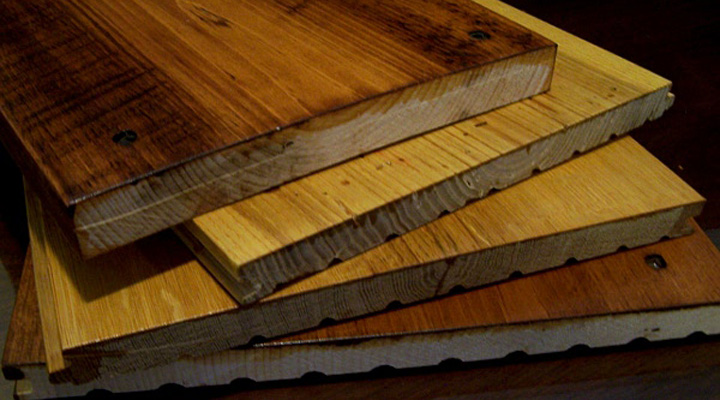 Follow This Step-By-Step Process to Achieve Uniform Lumber Color
First, buy additional lumber boards so you can eliminate those that aren't a good match from your project. Second, wait for the mellowing process to take place. Next, put in some effort to match the color of the lumber yourself.
Check both sides of each board. Find the side that is the best match and make sure that side will be used facing up. If neither side is going to work, set that board aside and go through all the others. This is why buying around 20% more lumber than necessary for the project is so important. For bigger projects, the amount of extra lumber you need should increase.
Let the boards mellow out, fade, and blend in the sunlight. You may also need to clean and sand them as well. Then apply some decking oil to even out the color as much as possible. Use the boards that match each other the best in the most prominent places. The boards that don't match as well can be tucked in here and there in corners or grouped in specific sections with other off-color boards.
Learn to Embrace Imperfections
If a uniform look for your deck is really important to you, do your best to match the colors. After all your efforts if you still have a few color variations here and there, don't let it bother you. Chances are, you won't ever be able to build a deck with perfectly color-matched wood. That's completely okay. Part of the charm of working with wood is the rich variety it has to offer.